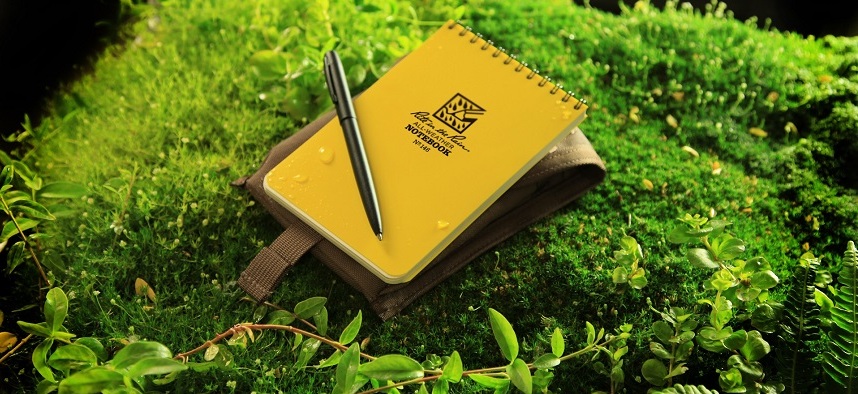 Rite in the Rain allweather writing paper
Gebonden planners en notitieboekjes
Maakt schrijven mogelijk onder alle weersomstandigheden
Olie, water, vuil, transpiratie en zelfs wasmachine bestendig
Clicker pen schijft ook op de kop of onder water
Made in USA sedert 1916
The Rite in the Rain story begint bijna een eeuw geleden. Bosbouw ondernemer Jerry Darling constateerde dat er behoefte was aan papier dat weersbestendig was, zodat de houtvesters ook in de gelegenheid waren aantekeningen te maken als het regende. Samen met zijn vrouw Mary ontwikkelde hij een waterafstotende coating, waarin zij handmatig vellen papier doopten die door de houtvesters gebruikt konden worden.
Door de jaren heen hebben we de coating geperfectioneerd en de milieuvriendelijke productie ervan ook gepatenteerd. Nog steeds wordt Rite in the Rain geproduceerd in Tacoma en blijft Rite in the Rain zoeken naar steeds nieuwe toepassingen voor het product.
Rite in the Rain maakt alleen gebruik van gerecycled papier.
Klik op het logo voor meer informatie over Rite in the Rain.